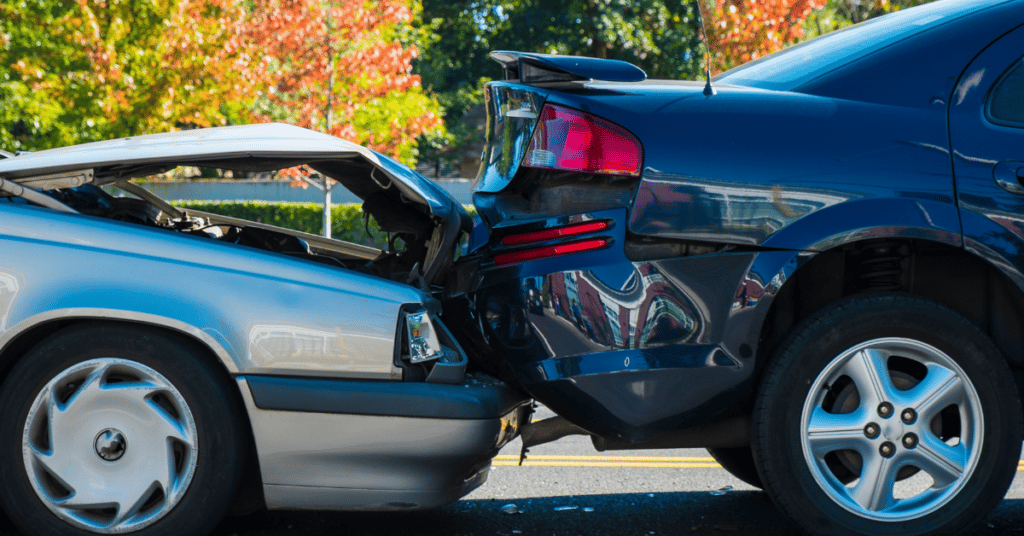 When it comes to car insurance, don't believe everything you hear. Here are 7 big car insurance myths we often hear and how you can save money on your policy.
Hot tip: If you really want to make sure you're getting the best deal on the best product for you, the smartest move is to engage an insurance broker who will do it all for you.
MYTH NO. 1: Staying with the same company gets you loyalty perks.
Insurance companies would love for you to believe this but it's their clever way of preventing you from shopping around.
How to save money: Don't be automatically seduced by loyalty discounts for staying with your insurance company, or by vouchers and discounts offered by their partners. A similar policy may be cheaper through another insurer.
MYTH NO. 2: Car insurance policies … they're all the same!
Not true! They come in all different shapes and sizes; some are no-frills whereas others offer a whole raft of optional inclusions.
How to save money: It's up to you to make sure you have the inclusions you want and none that you don't feel are of value to you. Additional reading: Two Simple Reasons Cheap Insurance can Leave you Underinsured.
MYTH NO. 3: My insurance covers me if I drive someone else's car and other people if they drive mine.
A car insurance policy applies specifically to the car that's insured. Who is covered depends on the terms outlined in the policy. Some policies impose an additional excess depending on who was driving at the time of the accident.
How to save money: Insure your car only for yourself and any nominated drivers but remember that it will not be covered if anyone else drives it. That would involve a higher premium.
MYTH NO. 4: My insurance company will replace my car if it's written off.
Some insurance policies will but it may depend on how old the car was when the policy was purchased and how old it is now. Others will only pay out the vehicle's current market value, which can be a problem if you still owe money on your car loan.
How to save money: If your car is written off, you'll be very glad if you purchased a policy that includes new-for-old replacement. If losing your car would cause financial hardship, you may want to consider investing in this kind of policy.
MYTH NO. 5: I'm stuck with the price of the policy and can't negotiate.
Car insurance is fiercely competitive and insurers deliberately create products that can be customised according to need and budget. You can add and subtract inclusions such as free windscreen replacement, towing or car rental, and you can also opt to pay a higher excess to lower your annual premium.
How to save money: Have a look at what your current policy includes and consider eliminating one or more inclusions and raising your excess. Also, many insurers provide discounts if you pay annually and by direct deposit. Some insurers provide discounts on policies purchased online. Some offer multi-policy discounts such as for another car that you own or when purchasing house and contents insurance.
MYTH NO. 6: Using an insurance broker means spending even more.
Actually, brokers know insurance products back to front and have greater negotiating power to help their customers save money. Brokers can sometimes even access insurance policies that are not advertised to the general public.
How to save money: Put your trust in an insurance broker. Consumers often find that the small brokerage fee is compensated for by the premium savings. Additional reading: Making a Claim on Your Insurance is Easier With a Broker.
MYTH NO. 7: Insurance is too expensive; it's just not worth it!
The problem with insurance is that it seems expensive … until it's time to make a claim. You could go years without making a claim and resent all those years of premiums you paid but nothing in life is certain and you'll never know if or when you'll suffer a loss.
How to save money: Evaluate your options, your potential for risk and your capacity to afford to repair or replace your car without making an insurance claim. Decline 'bells-and-whistles' policies and inclusions such as free windscreen replacement. Purchase the most appropriate policy you can afford.
Saving time can be as important as saving money
If you still find car insurance confusing or you just want to avoid the hassle of shopping around, put the matter in the hands of an insurance broker. They will present you with the three best options for you to decide upon and in the event of a claim, they will even help you through the process.
Reach out on 1300 908 404 today.