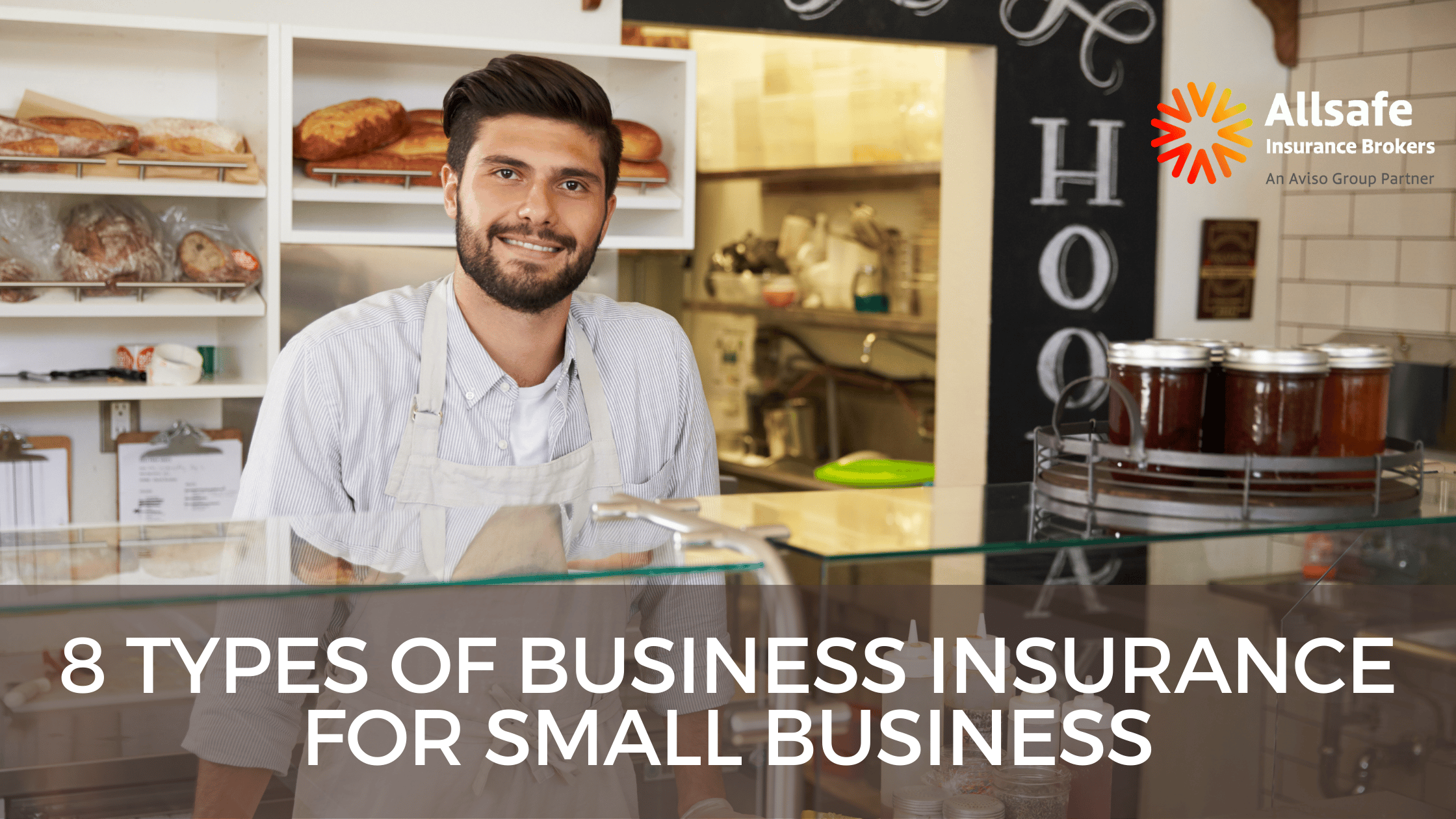 From the very first day that your small business opens its doors to the public, you should ensure that your business activities are covered by the right insurance policy.
In this article, we take a look at the top 8 insurance policies you should have to prevent a lawsuit or catastrophic event from wiping out your business!
1. General Liability Insurance
Every type of business should have a General Liability Insurance policy. This policy will protect your business against customers, clients or third parties being injured or becoming ill from use of your products, OR, by action of your business activities. It also includes cover to third parties suffering property damage to items they own that they hold you responsible for.
2. Property Insurance
If you own or lease a property as part of your business, it's essential to have property insurance. Property insurance can help you cover the cost of reinstating or replacing your building, office equipment, furniture, inventory, signage, computers, and other related goods in the event of a fire, storm, theft and other catastrophic events. You may also want to consider purchasing additional coverage for mass destruction events like floods or earthquakes.
3. Worker's Compensation
As soon as you hire your first employee, it's crucial to have worker's compensation. A Worker's Compensation policy will cover the medical costs, wage replacement, disability, and death benefits for any employees who are injured as a result of the work they do with your business. Typically, in exchange for these benefits, your employees will also give up their rights to sue you over the incident.
4. Business Interruption Insurance
Business Interruption Insurance could be described simply as cash flow insurance. It can can help you cover the cost of unforeseen events that restrict or interrupt your normal business operations, like a power outage, forced evacuation or neighbourhood fire. Your insurance provider will compensate you for any lost income during these events and help you get back on your feet again by covering the cost of ongoing expenses like rent, gas, electricity, and water.
5. Directors and Officers (D&O) Insurance
D&O insurance is designed to support good corporate governance by providing liability cover for your directors and managers. If anyone on your leadership team finds themselves in a legal battle as a direct result of their actions at work, D&O insurance can help you cover the costs of a lawsuit. It can even cover any resultant fines or penalties they incur following government investigation.
6. Data Breach / Cyber Insurance
If your business stores confidential information about employees or customers, like bank account details, phone numbers or personal addresses, you are responsible for protecting that information. If a data breach occurs, either electronically or by paper file, a Data Breach or Cyber Liability Insurance policy can provide you with a comprehensive risk management solution.
7. Professional Liability
Professional Liability insurance, or 'Errors and Omissions' insurance, can protect your business from negligence claims and damages related to failing to perform your services at an appropriate standard, and that results in your clients suffering a financial loss. There is, however, no one-size-fits-all professional liability policy. The reason for that is these specialised policies have to cover the professional services provided by a diverse array of providers from accountants to lawyers, professional sales consultants to real estate agents and doctors etc. It's best to speak first with a professionally qualified insurance broker to find out which policy and insurer will suit you best.
8. Product Liability
If your business manufactures or develops products for sale, it's a good idea to have a Product Liability insurance policy. Even if your business makes every effort to ensure that your products are safe, there is always a chance that you could find yourself involved in a lawsuit because of damages or personal injury and illness caused by your product.
For more advice on finding the right business insurance policy for your business, call Allsafe on 1300 908 404, or send us an online enquiry today to find out how we can help you!
---
The information in this article should be regarded as general advice. Your personal objectives, needs and financial circumstances were not taken into account when preparing this website content. We recommend that you consider the suitability of this general advice, in respect of your objectives, financial situation and needs before acting on it. You should obtain and consider the relevant product disclosure statement and Financial Services Guide from Allsafe Insurance Brokers before making any decision to purchase a financial product.