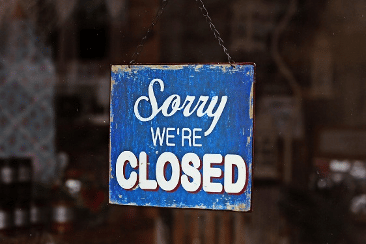 On Friday 8 October, the Federal Court of Australia handed down its ruling for the second court case being run by the Insurance Council of Australia (ICA) and Australian Financial Complaints Authority (AFCA) to determine whether certain business interruption policies will respond to COVID-19 claims.

This court case considered individual and specific policy wording from six different insurers and found that in nine out of 10 cases, insurers were not liable to indemnify the policyholders.

The Court looked at four broad types of insuring clauses:
prevention of access clauses,
disease clauses,
clauses combining prevention of access and disease (hybrid clauses) and
catastrophe clauses.
It found only one instance in the specific test cases where the disease clause responded to that insured's particular circumstances. Generally, the clauses were worded so that they required the outbreak or discovery of the disease to be at the insured premises or within a 20km radius of the premises. In these cases, given that the basis for the relevant orders made by public officials in relation to lockdowns was the existence of COVID-19 generally (and not due to it being in or within a 20km radius of the premises), the Court concluded that these orders were not of the kind contemplated by the insuring clauses, and so they were not covered.
The Court highlighted that the insurance policies were all slightly different from each other and also that no two policyholders' specific factual circumstances will be identical.
Given the complexity and significance of this ruling, it is expected that the recent decision will be appealed. The Federal Court has agreed a timetable to conclude proceedings by the end of 2021 or shortly thereafter.
So what does this mean for you?
Policy coverage varies from insurer to insurer. You should contact your broker to discuss your individual circumstances and if the latest ruling will impact you.
Businesses with business interruption cover can still lodge a claim at any time and insurers will respond to those customers on a case-by-case basis.
However, any claims that give rise to one of the issues still being considered by the courts may be unable to be finalised until a final determination is made.
What you can do…
To find out more about this issue please visit the ICA Website
If you have business interruption cover and believe you have suffered a financial loss from COVID 19, please contact your broker to discuss your policy coverage and if you have a case to claim.