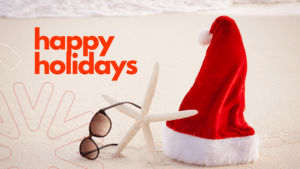 The Allsafe Offices will be closed for a short holiday from 1pm Thursday 24th December and will reopen on Tuesday 4th January.
Our staff will be enjoying a well-earned break but we will still be on call for our clients.
If you have an emergency insurance claim, please call 1300 908 404 or email info@allsafe.com.au.
We also have a partnership with Unity Glass and WCS Building Solutions to enable fast repairs.
Unity Glass provide 24/7 Solutions for all your building, insurance and commercial glass needs. Unity deliver awesome customer service through their national team of glaziers providing innovative glass solutions that you can trust. They manage all types of glass work from small window glass replacement to large shopfronts, glass cabinetry and refurbishments.
You can contact them directly for all insurance-related glass repairs – simply call 1300 41 42 43 or email jobs@unityglass.com.au
WCS Build has earned a reputation as trusted insurance building contractors in Queensland by combining planning and expertise with their knowledge of the insurance industry standards and best practices. For the past 20 years they have developed close relationships with many of the top insurance brokers, loss adjustors and insurance companies.
WCS BUILD Services include:
– Emergency Restoration Services – Flood, Fire, Mould, Sewage Clean up & Structural Drying
– Insurance – Strata Community
– 24/7 Make Safe – Storm & Fire damage, Structural Impacts, Electrical and Plumbing
You can contact them directly for all insurance-related emergency repairs – simply call 1300 247 927 or email operations@wcsbuild.com.au