Allsafe Insurance Brokers was started in 1981 by founder Phil Eadie.
Other notable events of 1981 included, Charles and Diana Royal Wedding, the first London Marathon was run, Ronald Regan became president of the USA and Australia's prime minister was Malcolm Fraser.
Watch the video below to find out more about the building of Allsafe Insurance Brokers.
Flash Back
A profile of Founder Phil Eadie in the CQIB Broker Magazine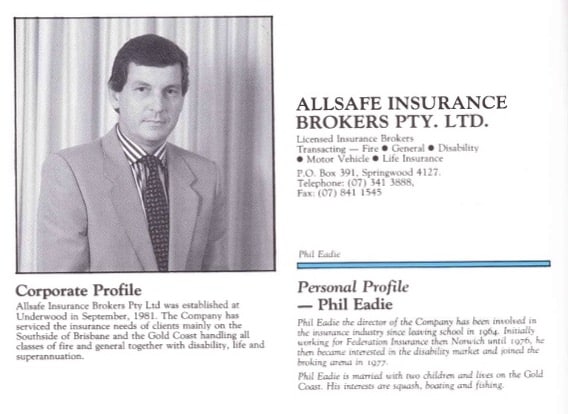 40th Birthday Celebrations
We celebrated the 40th Birthday of Allsafe Insurance Brokers at Howard Smith Wharves on the 2 December, 2021 with our long term clients, suppliers and founders.