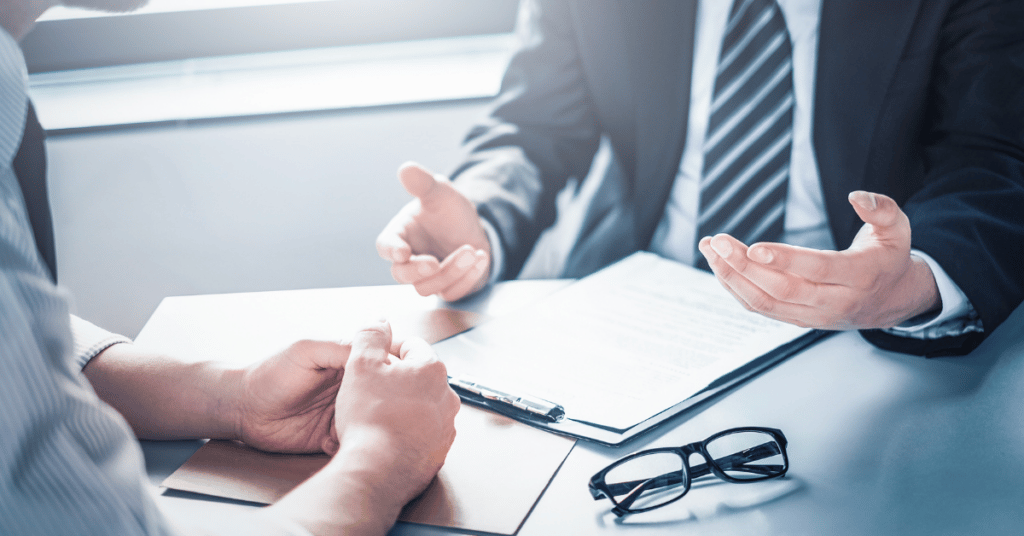 If you are a business looking to get insurance, where do you start? The easy option is finding an abundance of online insurance companies who will offer you a variety of policies. Is doing this yourself the best option? Is it smart? Well, maybe not. 
Just like an accountant or lawyer provides you with professional advice, based on years of training and experience, a qualified broker does the same for your insurance.
In recent years, with the rise of self-service options, customers have viewed the middleman as an obstacle or a further expense. Therefore, opting for online insurance policies rather than choosing an insurance broker. But by looking for shortcuts you can open yourself up to increased risk, potentially leaving yourself underinsured or worse, unprotected. Let's look at the benefits of choosing an insurance broker over an online self-service insurance company.
Cost
The idea that a broker costs an arm and a leg, is a common misconception. The cost of going through an insurance broker is not necessarily different, and in many cases, it may in fact provide a better deal than compared to online insurance solutions. Brokers have the ability, with their expertise, to find and negotiate an insurance policy specific to their customers' needs.
Ease & Speed
Often customers become overwhelmed when filling out online self-service insurance applications, or by waiting on hold to share their details to obtain quotes from individual suppliers. This isn't always the easiest step. Customers are always surprised when they come to us after an online enquiry to find how easy it is to talk through an insurance policy. Face to face or direct over the phone conversations means that we can tailor and recommend an insurance policy, to suit you.
Peace of mind
By going through an insurance broker, you get peace of mind by knowing that your insurance policy is being handled by a professional. From the initial stage of the enquiry right through to an insurance claim, you can be assured knowing that an insurance broker can analyse, review and follow up any enquiry quickly and smoothly.
Knowledge
An insurance broker will recommend the most appropriate insurance products for your needs PLUS secure the best deal on your insurance policies. Insurance brokers deal in insurance, day in and day out. They attend conferences, network with other insurance professionals, stay up to date on legislation and make it their business to get a handle on various changing impacts that can influence policy pricing or inclusions/exclusions.
Secure the best deal on your insurance policies
Insurance brokers have no allegiances to specific insurers. They work for you. Their job is to find you the best deal on the best product for your needs. They will also be aware of newly introduced or more obscure policies that may suit you perfectly but which, as a lay person, you would never have known about.
Your insurance broker protects your interests
Your insurance broker will remain abreast of emerging risks that may require a new look at your policy, even before renewal is due. They'll know how to recognise and mediate risks that are specific to your industry and can provide advice on risk management strategies.
As your business grows and changes shape, your insurance will need to change too. From moving into larger premises and establishing a fleet of cars to protecting against client payment defaults, covering staff travel and protecting your data and growing online presence, your insurance must match.
When it comes to making a claim, an ongoing relationship with an insurance broker you trust will simplify matters. They will be there for you from claim initiation to settlement and smooth any issues that may arise in between.
Processing Claims
Aviso Broking prides itself on excellent claims service. We know that for many, the true value of an insurance policy is only realised when it's time to make a claim. After a major loss, a business can find it tough when dealing with insurance companies. We endeavour to make the claims process as smooth and stress-free as possible. From lodging the claim to negotiation settlement, Aviso Broking won't stop working for you until your claim is finalised. Please visit our Claims page for our suggested advice when needing to make a claim Claims – Aviso Broking
Aviso Broking is here to support your business. We leverage the strength, experience and expertise across our group nationally & continue to provide local knowledge and service.
Our brokers work closely with you to provide advice, tailored insurance solutions and claims advocacy regardless of where you are located.
Aviso Broking is an Aviso Group Partner as well as a member of Steadfast Group. Aviso Broking is an active member NIBA and The Council of Queensland Insurance Brokers (CQIB).