Explore what the Aviso Broking team got up to this past month!
---
CQIB Queensland Day Celebrations 2022
We had a great time at the Council of Queensland Insurance Brokers (CQIB) Queensland Day Awards on Thursday 2nd June 2022 at the Warehouse in Brisbane. See the full list of award winners below:
REPOST from CQIB:
Thankyou to everyone who attended our QLD day awards Cocktail function last Thursday night at the Warehouse Brisbane! It was great to see you all there! Thank you all for your support.
Congratulations to our winners on the night!
Peter McCarthy Memorial award winner – Tanya McGrath from Austbrokers Comsure with thanks to Peter Roberts and the Vero team for their sponsorship of this award and long term support of CQIB.
Mick Lambert Barker Award winner – Erika Gutierrez from 360 Underwriting Solutions Pty Ltd with thanks to Piranha Insurance Brokers
Domestic Insurer Award – CGU Insurance
Claims Service Award- Vero
Underwriting Agency Award – Underwriting Agencies of Australia Pty Ltd (UAA)
All Rounder Runner up Award – CGU Insurance
All Rounder of the Year award winner- QBE Insurance
We look forward to seeing you at future CQIB events! Thank you CQIB for another great event!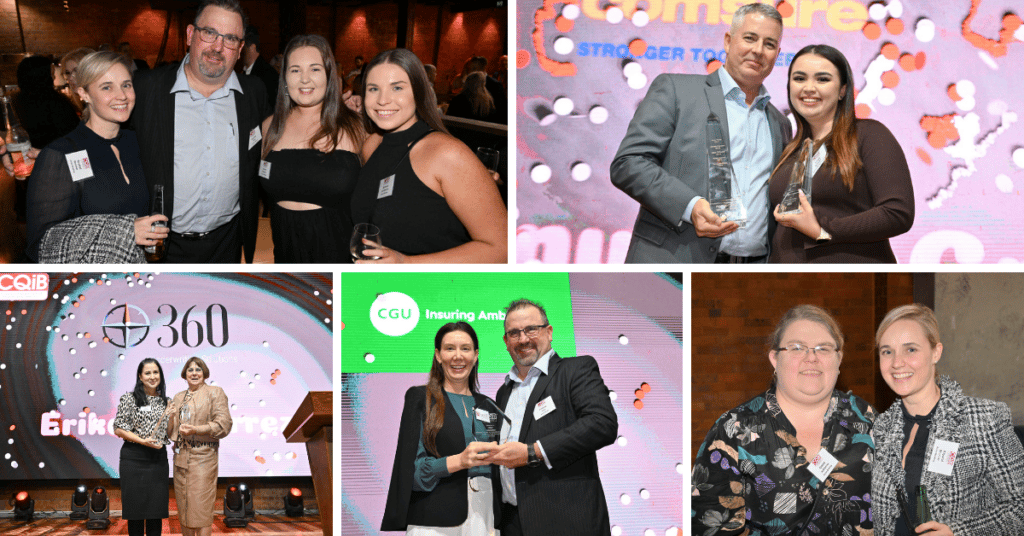 ---
AVISO BROKING EOFY EVENTS
It was great to celebrate the end of the financial year and get together with our new larger team since our transition to Aviso Broking. It has been a big couple of months for our staff and clients alike, and there is no better way to create a great culture and team than getting together to show appreciation.
"Teamwork is the ability to work together toward a common vision. The ability to direct individual accomplishments toward organizational objectives. It is the fuel that allows common people to attain uncommon results." – Andrew Carnegie
The QLD Team celebrated at the
Smoked Garage Brisbane
and NSW Team celebrated at
The Squire's Landing – James Squire Brewhouse
.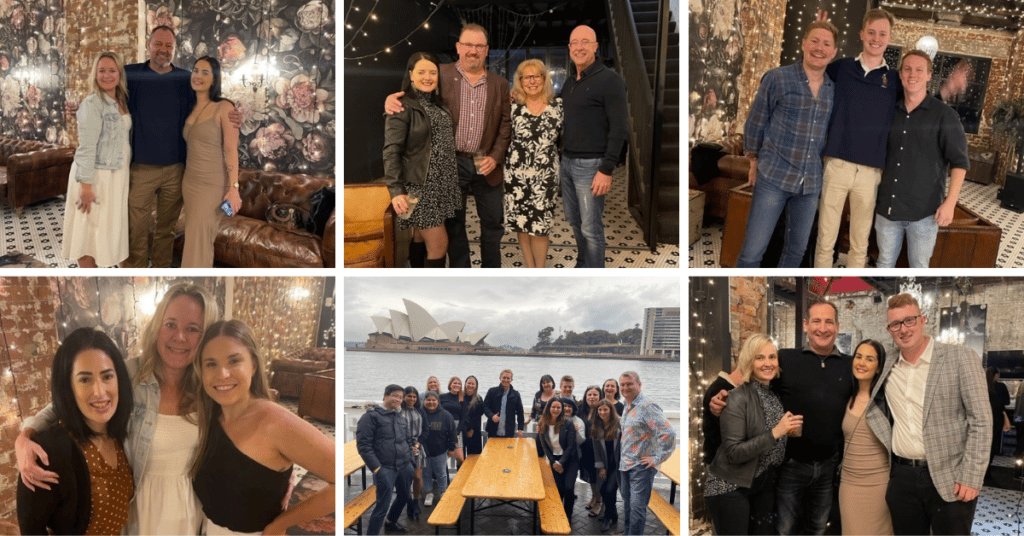 ---
PLUMBING AND GAS TRADE EXPO
Jack and Sam attended the 2022 Plumbing and Gas Trade Expo. While at the Expo Jack and Sam viewed trade displays, learned about industry related products and services through an interactive learning hub. They also attended a variety of presentations throughout the day.

---
Upcoming events:  CQIB Future Leaders Program, Bridge to Brisbane and Operation Trip to Sydney.